Summer Baby Dress Pattern Free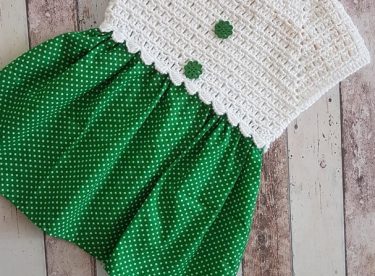 Summer baby dress pattern free for girls we offer a wonderful stylish dress pattern to your appreciation. It is one of the patterns that make the summer dress pattern which is easy to make and the visuals look great.
Knitting patterns will be very easy to do for those who love. You can make colorful chirping summer dresses with little fabric. Its construction is shown in detail with video narration. It is a crochet dress pattern that our ladies who want to learn new will apply in the most beautiful way. I wish everyone to make it very easy. New patterns are goodbye wishing to be together again.
Summer Baby Dress Pattern free
1, Suitable for 1.5 years.
Number 3 use of crochet
We started our chain number as 69.
Our pattern is the handrail crochet technique. We first make 10 handrails on the chain. We're starting to build up the auction parts. In this way, we separate the front part of the arm and rear by increasing. In the second row, we pull the chain and jump 3 railings and sink into the trapzan range. Again, we continue to build up parts. When the robe part is finished, fabric and robe are combined. You can apply it by watching our video for detailed construction. Good luck with.
You can be aware of the videos published by subscribing to our channel friends for the continuation of our videos, please do not forget to support by sharing, as always, you will be waiting for all kinds of questions comments suggestions and requests in the comments section of the video so your comments are very valuable for us so we try to respond to all knitting lovers make it easy now şimd
For knitting, knitting and crafts, all of the dress patterns and more, just click on our link. We would be very happy if you support us with appreciation and sharing in your social accounts.
Summer Baby Dress Pattern VİDEO