Multi-purpose mesh pattern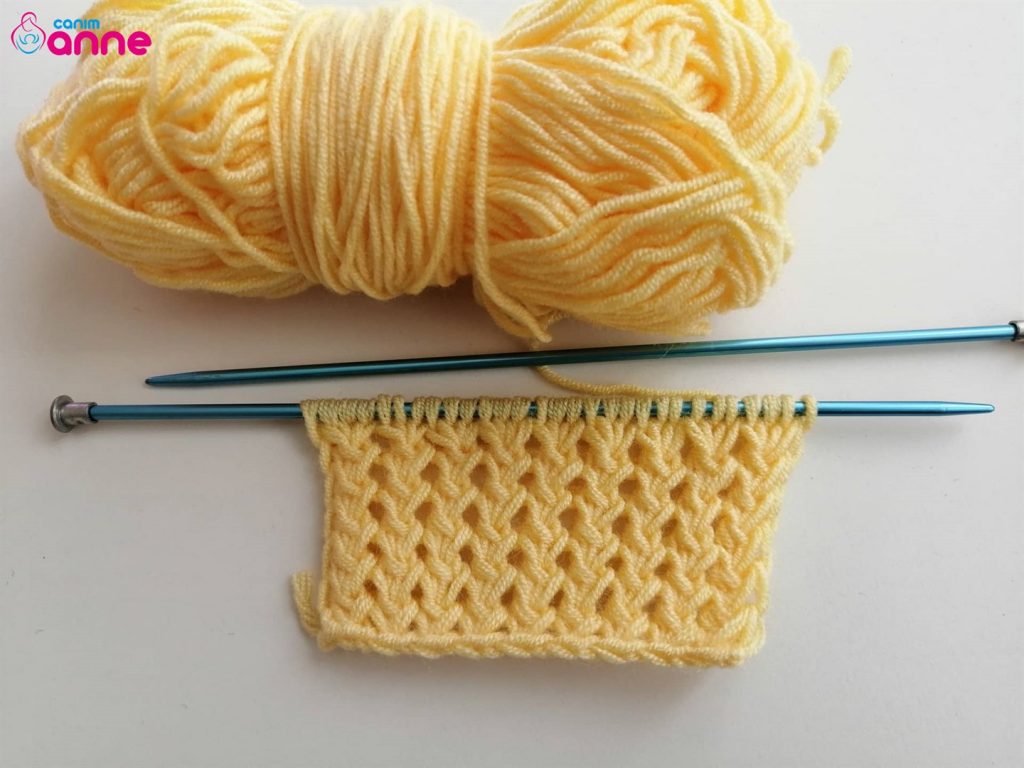 We offer you a wonderful knitting model that you can use in a multi-knit pattern and many knitting models.
Our knitting model is an elegant weave that you can apply as blanket, vest, glove and scarf.
You can use the versatile knitting technique as a tire. Our ladies know very well how to use the knitting techniques. We continue to meet you with the most beautiful knitting models. I hope you will remember us by making the most beautiful models. You can find the most beautiful two skewer models on our page, do not forget to visit our page or just click on the link in our article. Hope to be together again in different knitting samples.
Multi-purpose mesh pattern
You can use the brand ip you want.
And both sides of this model as a separate model can be used in any kind of pattern.
Get started as a multiples of two, that is, start as many numbers as you want and set up the model.
The model consists of two ordinary models, the first model to put the two loops together (knit) and around the knitting again two knit one of the two stitches knitting and knitting is created in three stitches in this way is knitted in a pattern that replicates the model itself.
On the reverse side they are all knitted upside down. The model was established. Now again, the pattern is flat again, and there are three loops and three loops are continued. The new queues will always be the same, with three loops together (knit) and the next one of the three loops of knitting again knitted one another in this way the front face is knitted.
The back side is always knitted in reverse. The model always consists of two rows in this way according to the desired type of knitting will be finished according to the type of knitting.
Simply click on our link for all and more of knitting, knitting and hand work. We would be very happy if you supported us with your likes in social accounts. Your sharing is very important for the continuity of video narration
Multi-purpose mesh pattern video lecture