How to Crochet an Elephant with an Amigurumi Sweater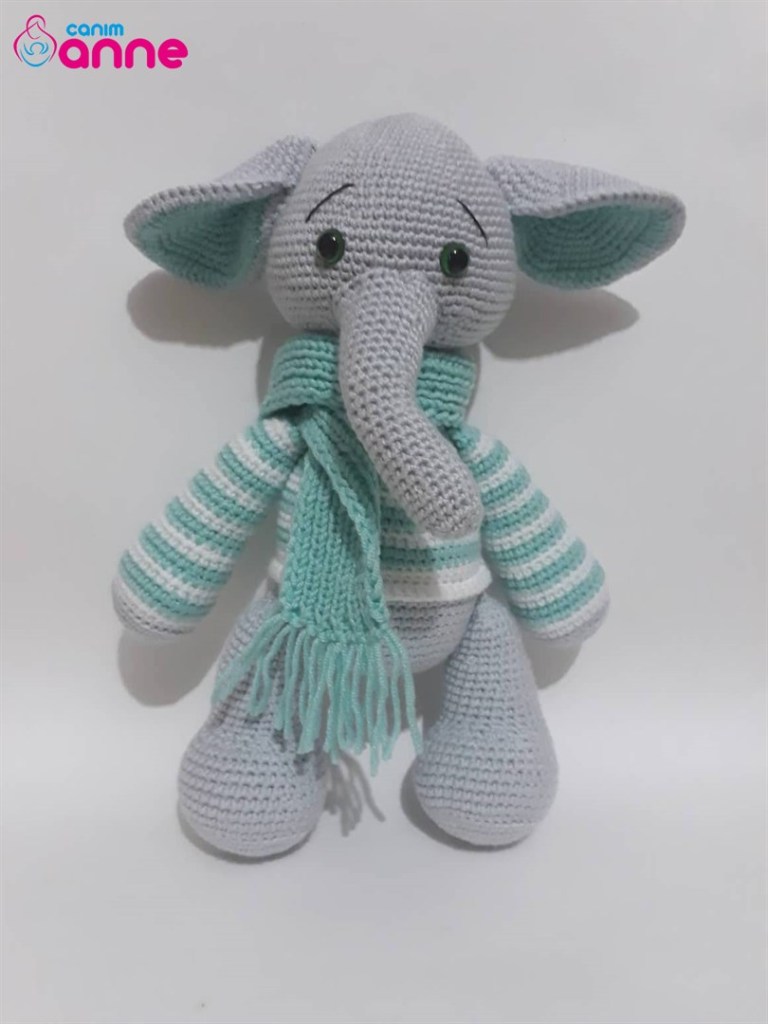 8th December 2021 2:15 pm
Amigurumi kazakh elephant-made toy friend elephant-made is waiting for you to like. For our friends who are interested in amigurumi creations, we say hello to you with a beautiful video narration.

Recently, the dec of amigurumi is among the preferences of our mothers. How to make amigurumi for us on our page for you? we are trying to answer your question with beautiful video narratives.
I hope there will be models that you can do with love. We also have different amigurimi Patterns on our page.
A video lecture will be very helpful to our friends who want to learn new things.
Our Amigurumi sweater elephant model consists of 3 video narrations. I am already sending my wishes to our friends who will do it very easily. Goodbye with the wish to be together again in the new amigurumi work.

Making an Elephant with an Amigurumi Sweater

3 Colors of rope were used.
2.20mm crochet preference
12 mm locked eye
3.5mm skewers
We start by making a magic ring with our gray rope
We make 6 frequent needles into it, pull it out of the end of the rope and close our magic ring 2. we go to the end of the row by sinking 2 times into each frequent needle in the row, and when we get to the end of the row, we get 12 frequent needles.

3.if it's time, we make 1 frequent needle, we make a frequent needle 2 times on the frequent needle next to it. We move forward as a single pair until the end of the row, and by the time we get to the end of the row, there have been 18 frequent injections.
In the next row, we proceed as 2 odd and 1 even. By the time we get to the end of the queue, there are 24 frequent injections. 5. next, 3 frequent needles, 1 increment, 30 frequent needles, 6 . in order

we increase the number of singles in each row until there are 8 frequent needle increments of 1. It is necessary to apply it by watching the detailed video narration during the construction of amigurumi. You can easily do this by watching the video narration. i wish everyone who wants to do it very easily.

We would be very happy if you would like to click on our link for amigurumi, crochet, knitting and crafts all and more and support us with likes on your social accounts. Sharing is very important for the continuity of video narrations.

You Can Apply Amigurumi Sweater Elephant Making By Watching the Video Narrated Here