Amigurumi Octopus Teether Pattern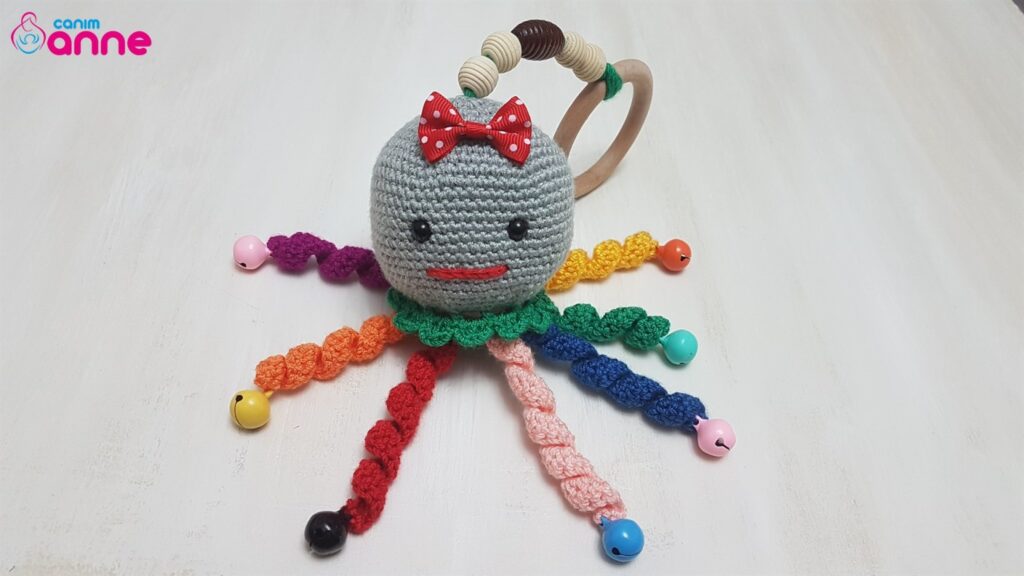 8th December 2021 7:34 am
Amigurumi octopus teether maker We present to you our valuable followers a wonderful toy and teether maker that our mothers with young children can make with love.

Our friends who will try making amigurumi can easily do it by watching the video narration. We think you will say that it has never been easier to make teether playmate as a gift or for your own babies.

You can find different amigurumi designs on our page. Do not forget to click on the link in our article. Goodbye with the wish to be together again in the new video narrations..

Making an Amigurumi Octopus Teether
The brand you want, the colors you want
Choosing the right crochet for your hand
Use of wooden beads (must be safe)
Colorful rattle
Wooden teether
Locked eye
First, we make a magic ring and apply six frequent needles to it using the frequent needle technique. We increase six frequent needles to twelve frequent needles. In the third place, let's do a couple of shots one by one.

Let's make two single or two single frequent injections, we apply two pairs, three pairs. In this way we form the body of the octopus. In the sequel, we apply details and ornamentation technique. You can do this by watching our video for a detailed description of its construction. We are already sending our wishes to everyone who will do it so that it will be easy.

As always, we will be waiting for you for all kinds of questions, suggestions and requests in the comments section of the video, your comments are very valuable to us, so we are trying to respond as quickly as possible to make it easy for all knitting lovers in advance.

Important information; Buy the beads found in the Amigurumi octopus model from companies that sell only amigurumi materials with a security lock, confirm that they are safe.

Don't forget to click on our link for amigurumi making, knitting crafts, and more.