Lying Hair Braid Baby Vest Pattern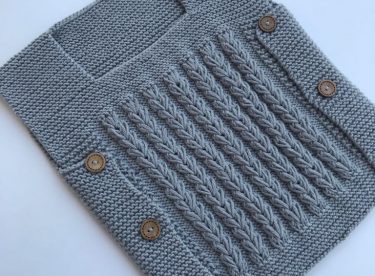 False hair mesh baby vest pattern is a seamless vest pattern application. We offer a very easy vest pattern to the appreciation of our valued followers.
Easy baby vest pattern is seamless, side button is quite easy to pattern with the video narration you can easily love the vest model.
For those who are looking for vest knitting patterns, you can visit our baby vest models by visiting our page. We continue to offer many new beautiful vest models. You can also visit the video narrated baby vest patterns of my dear mother youtube channel. We wish you to be together again in new baby knitting models ..
Lying Hair Braid Baby Vest Pattern
Suitable for 1 age group.
Side button
Making seamless
Choice of 6 wooden buttons
3,5 Number of skewers
Let's start with 65 stitches for 1 year. Haraşo technique was applied to the back.
The length table is 33 centimeters, width 28 centimeters, collar play 11, 13 centimeters under arm.
Let's have the stitches 8 teeth harosha knitting, for the edge of 10 stitches haraşo knitting, 3 reverse, 3 straight knitting as the last stitch again 10 knitting haraşo edge stitch. In this way, let's build 5 rows, let's set our model for detailed narration by watching our video. Good luck with..
Weaves, knitting and crafts, baby vest construction and more, just click on our link for more. We would be very happy if you support us with appreciation and sharing in your social accounts. Your sharing is very important for the continuity of video narratives.
Lying Hair Braid Baby Vest Pattern Video