How to make amigurumi braids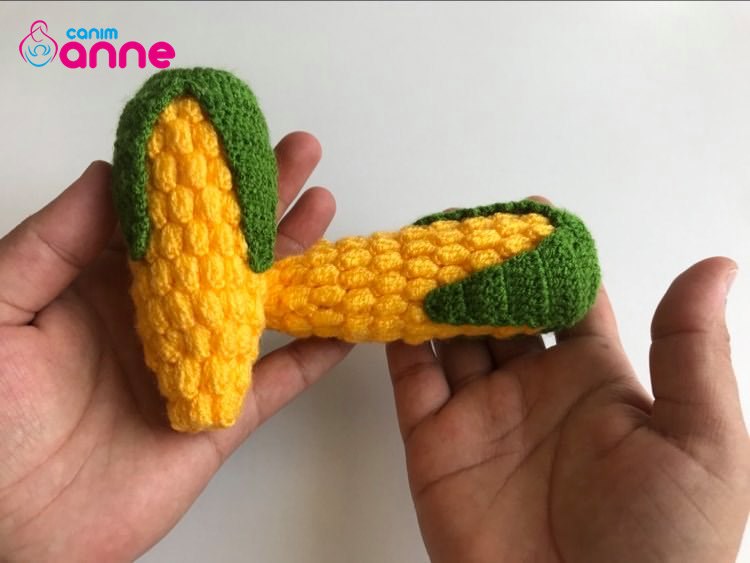 3rd December 2021 3:43 pm
Is there a video narration of Amigurumi Patterns? How is amigurumi done ? Knitting corn construction video description Amigurumi knitting corn construction is a wonderful crochet knitting Pattern that you can use for keychain and refrigerator ornament. You can make it any size you want. It will be a Pattern that you can easily make with a detailed video description.

In our previous share, we presented the amigurumi tomato Pattern to you, we shared the link in our article you can make it as a kind of refrigerator ornament or you can make it on the table as a fruit plate if you want. Our friends who bought a new house as a gift can also give it to mevlüts by distributing it.

On our page you can find different examples of knitting Patterns, making amigurumi. Their construction as an amigurumi keychain or magnet is available on our website with a video description.
Goodbye with the wish to be together again in new knitting Patterns..

How to make amigurumi braids
The use of 2 Colors of fiber rope
Sewing needles
Fiber
Choosing the right crochet for your hand
Let's start by creating a magic ring, pull three chains and make 15 handrails inside the ring. In the sequel, let's take four chains and make 5 double handrails without counting the chain to the same point, and we make a popcorn and tighten it with two chains, let's do the same operation right next to it again, let's complete the sequence like this. Let's complete the same process in 7 rows and proceed to the reduction process, fill it with fiber while cutting and finish it. Let's go to the leaf detail, let's sew the leaf detail, the corn pattern is ready. You can apply it by watching the video narration for its detailed construction. Good luck..

Don't forget to click on the link for all of the amigurumi making, crochet Patterns, knitting and crafts and more. We would be very happy if you would support us with likes and shares on your social accounts. Your shares are very valuable for the continuity of video narrations.

Don't forget to click on the link to make amigurumi knitting tomatoes.
I would like to thank the orgu hayat_ youtube channel very much.

You can apply amigurumi knitting corn construction with video narration by watching it here.