How to Make a Dowry Adult Vest Pattern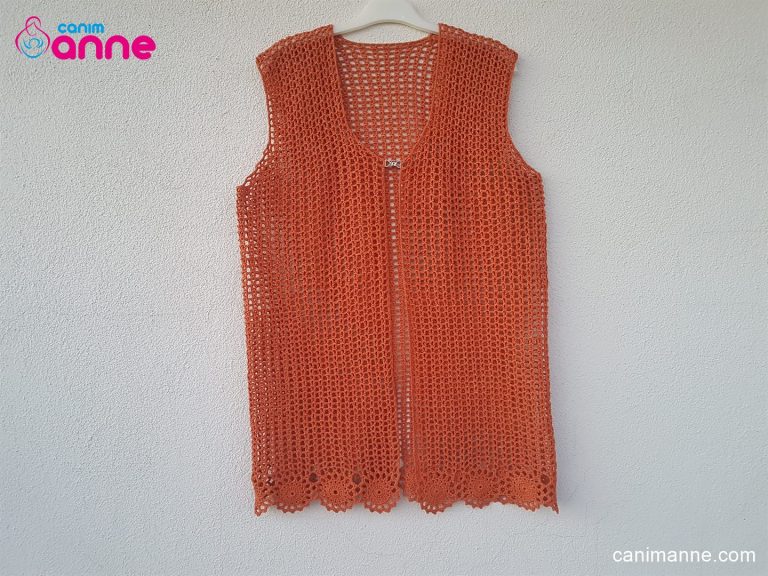 3rd December 2021 12:53 pm
Today we are together with the dowry adult vest Pattern. You know, the concept of vest has a really important place in Turkish culture. It is knitted for a newborn baby. The child gets up and knits so that he doesn't get cold.
Our mothers knit a slip on their back daily. It is knitted into the dowry of our young daughters. It is knitted for expectant mothers to wear after birth so that they don't get cold.
My point is that we find an excuse to knit and wear a vest at every opportunity
You can prepare our Pattern in this study as a dowry or disposable. Fishnet Pattern vests are seasonal and very useful. In the video, we used a cotton thin winding rope.
We got a seasonal vest. You can apply the same Pattern, preferring the rope thicker, having a thicker vest. You should choose the crochet number according to the rope you will use. It is usually written on the label of the threads how many numbers of crochet-skewers will be suitable.
You can access the descriptions of dowry vests in very different Patterns by browsing our site.
There are also baby vest Patterns available. You can reach many Patterns in different categories.
Please don't forget to support us by watching and liking our video.
You can also be informed about the videos published by subscribing to our channel. Please don't forget to support us by liking and sharing our videos to continue. As always; we will be waiting for you in the comments section of the video for any questions, suggestions and requests…
Your comments are very valuable to us so we are trying to respond as quickly as possible. We wish it to be easy for all knitting lovers already