Free Three-Piece Baby Vest pattern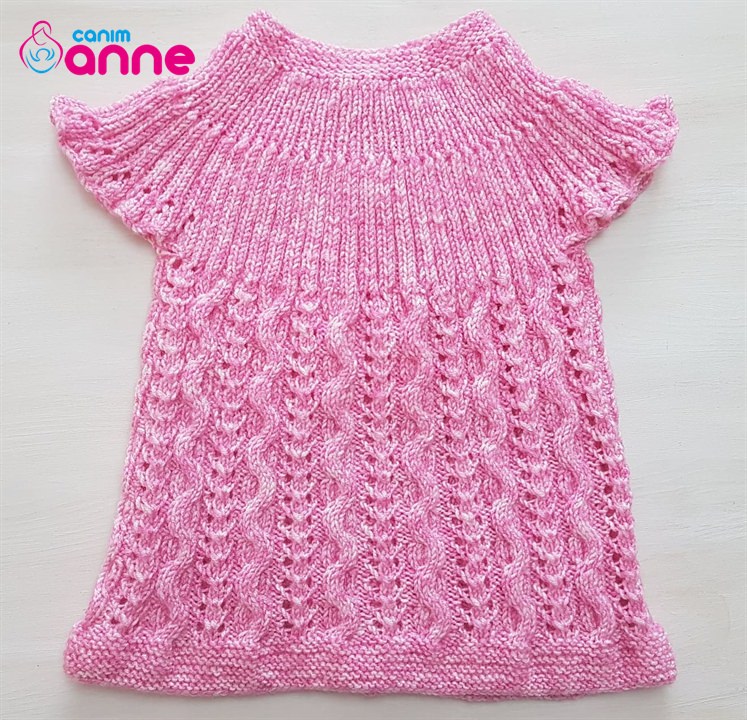 14th January 2022 9:58 am
"Dear Mom" today tells about the creation of a pattern of a baby vest, consisting of three parts! You can follow the stages of the pattern in detail in our video.
Knitting baby vests are in the indispensable knitting group, dec and easy to knit are among the preferences of our ladies. The first knitted vests are being knitted for expectant mothers, boys and girls with young children. Vests have been used for almost four seasons. For this reason, vest patterns are more sought after. You can find various kinds of patterns on our website such as robalı vest pattern, three-piece, crochet vests.
Three-Part Baby Vest Pattern
The use of baby wool
The use of skewers number 3
starting with 80 loops and increasing the pattern, we reach the number of 144 loops.
Let's start by throwing 80 loops, let's knit as a plain weave, let's continue knitting as a harasho technique, let's knit 5 threads of harosha in total, then let's wrap the bottle and knit it until the end of the row. the first 8 loops are knitted as harosha.
Let's knit the loops we made in the increment pattern straight, knit the straight ones in reverse. At the beginning and end of the row, let's knit 8 loops as harasho, and let's draw the buttonhole angle. In the continuation, let's knit the reverse and straight braid, and at the end we knit 8 loops of harosha again. Let's knit 16 rows in total, for the roba part,
In the sequel, let's knit a total of 8 rows in the 2 ci increment roba section. The front and back arm separations are patterned. You can apply it by watching it here with a detailed description. We are already sending our wishes to everyone who has a pattern to make it easy.
As always, we will be waiting for you for all kinds of questions, suggestions and requests in the comments section of the video, your comments are very valuable to us, so we are trying to respond as quickly as possible to make it easy for all knitting lovers in advance.
For more information about this and much more like it; don't forget to visit our site.