Evaluation Methods of Old Socks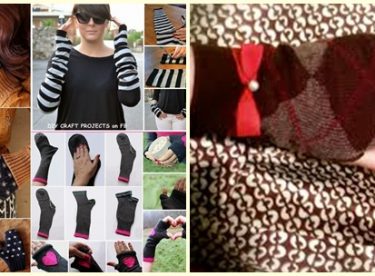 What are the methods of evaluating old socks, socks recycling ideas can be found in detail from our content.
Most of us do not use in the house, old, pierced or lost stockings. Instead of throwing these socks, you can easily use them in recycling ideas. Especially men's socks, ie long socks, can be used and re-evaluated. You can learn 3 ideas about how you can evaluate old socks from below and you can apply them.
Evaluation Methods of Old Socks
Cut an old sock (six parts must be intact) at the bottom of the wrist. Then process the wrist with the help of a medium-thick rope of the color you want to remove and keep it smooth. You can use it as a boot or a new sock.
If you don't have to keep the oven or pots in your house, cut out the long section of the sock. After making 2 pieces, pull the thick chain and assemble these two parts. Ready to hold oven or cookware.
Last but not least, there is an idea that women in hijab will love. Cut the long part of the sock. Process the lace or weave of the desired pattern on the end of this piece. You can use this idea as law enforcement.
Just click on our link for recycle projects, hobby and crafts, do it yourself all and more. We are very happy if you support us with your social accounts.
Evaluation Methods of Old Socks VİDEO LECTURE