Embossed Patterned Tray Painting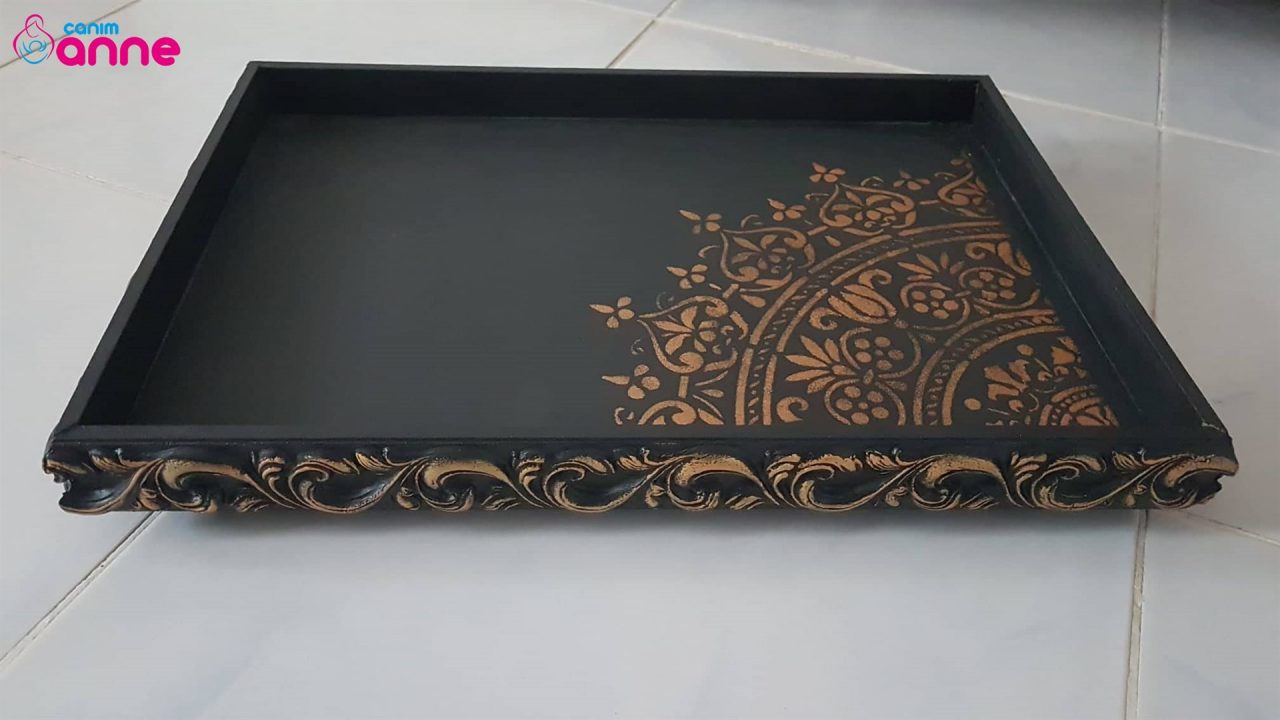 Embossed Patterned Tray Painting many of our women are entering into the field of interest and many of our friends. For those who do not want to do a nice video narration have prepared a detailed construction and material list can provide the application you want. We present the latest video descriptions to your liking.
The work of antiquing is quite elegant and the art of wood painting that adds beauty to our house which attracts our attention with its visuality. You can find a lot of wood textures on our channel and on our page.
You can make embossed patterned tray painting aged or different designs for many of your friends as home gifts. Hope to be together again in the most beautiful video narrations.
Embossed Patterned Tray Painting
Materials
Presentation tray with embossed pattern
Cadence multisurface black
Cadense water based gilding paint
Cadence finger painting
Rich stencil template
Paper Tape, Sponge Roller, Sponge Buffer
First we start with the tray painting process. We're doing a two-coat painting. You have to wait 2 hours between each other. First sanding is good. You can use the pattern we want to know the preferences differ. You can have this nice presentation tray by following the detailed description and construction. Good luck with.
You can be aware of the videos posted by subscribing to our channel for the continuation of our friends, please do not forget to support and share your videos as always, we will be waiting for your comments and requests for comments on the comments section of the video comments are very valuable for us so we are trying to respond as quickly as possible.
Embossed Patterned Tray Painting Turkish video lecture