Easy Knitting Pattern Free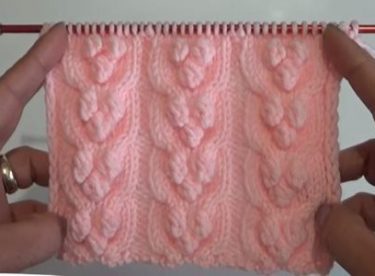 Easy knitting pattern is a great knitting technique that you can use in many free knitting patterns. Especially dowry will be very stylish in vest patterns or sweaters.
We believe that you will apply the hazelnut basket sample to the knitting patterns that our ladies love.
If you prefer two knitting patterns, you can find many knitting patterns on our page. The construction of the video narration will provide you with much convenience. Goodbye to you with new knitting techniques.
Easy Knitting Pattern Free
Nuts in basket weave pattern
11 and 11 + 2 floors.
In the pattern expression, the number of stitches is described as two motifs over 26 stitches.
First, let's take the edge loop and weave two stitches upside down and weave 9 stitches straight from the back. Let's move to the third row in reverse with 2 face 9 on the back loop. Again, the side loop and 2 reverse knitting 9 stitches 4 stitches of the loop stitch pattern Let's make a loop stitch straight in the middle again apply the auger model. Let's repeat the same process. you can apply it by watching the video narration for the detailed installation of the pattern. I wish to make it easy for everyone who wants to do it.
Don't forget to click on our link for all of knitting patterns, knitting and crafts and more. We would be very happy if you support us with appreciation and sharing in your social accounts.
Easy Knitting Pattern Free video