Do your own Mother's Day present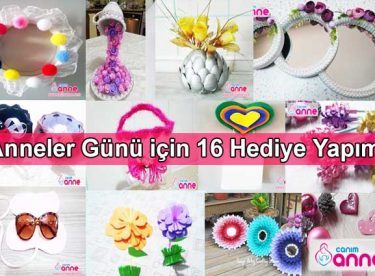 The best gift on Mother's Day will be the most precious gift we have made by ourselves.
We have decided to offer you the most beautiful video narration, and I hope you will make the most beautiful gift.
How would you like to have the most beautiful gift for the most beautiful mother with your children?
Do your own Mother's Day present
Different materials were used for each video narration. Which gift you want to do you can take his materials.
Matchboxes will help us in making jewelry boxes.
Do your own Mother's Day present turkish video narration
Eva is making heart with paper and you can make it in the form of a mini notepad magnet that you can keep your mother's recipe or various note at the bottom.
How to Make Flowers with Eva Paper and Pipette
You can still make flowers with my mom note with my dear love you with eva paper.
Jewelry box making
Small Drawers from Match Boxes
Bracelet Making with Crystal Stone and Chain
Pearls, Flower, Decorative Decorative Mirror Set
Heart Keychain Making
Glasses case construction
Decorative Vase Making from Plastic Spoon
Making note holder with latch