Do it yourself best ideas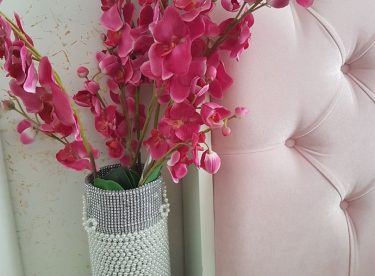 It is very easy and elegant for you to think about what you can do in our house.
Stove Pipe – Tomato Tomato Vase Making a lot of our unused small boxes of our ladies to throw vases, objects, a great proposal for those who love to design vases. You can make a very stylish vase from the tomato paste can without breaking. The home gift for yourself or your loved ones will be a very nice gift.
We wanted to add some changes in the do-it-yourself section with our valuable followers and many of our housewife friends who wish to make the most beautiful vases by watching the video in detail. I wish the convenience of those who want to do it already. Goodbye to meet you at our new do it yourself corner.
Do it yourself best ideas
Used materials
1 Tomato paste or stove pipe can be used
Sequential foil, half pearl, hot silicone, scissors,
First we cover the top with foil. Glue with hot silicone. We complete the upper part and make the pearl detail. Again with the help of silicone paste. If you want, you can make the bottom part completely pearl detail or you can finish the bottom part by covering with pearl detail after foil. You can make the video narration more detailed by watching in detail. Good luck with.
You can be informed of the videos published by subscribing to our channel and you can send us your comments and suggestions in the comments section and get answers to your questions.
Do it yourself / diy, recycling project, all and more, just click on our link. We would be very happy if you support us with likes and shares in your social media accounts. For the continuity of video narratives, sharing is very important.
Do it yourself best ideas video