Rattan Bali Bag From Paper Rope Tutorial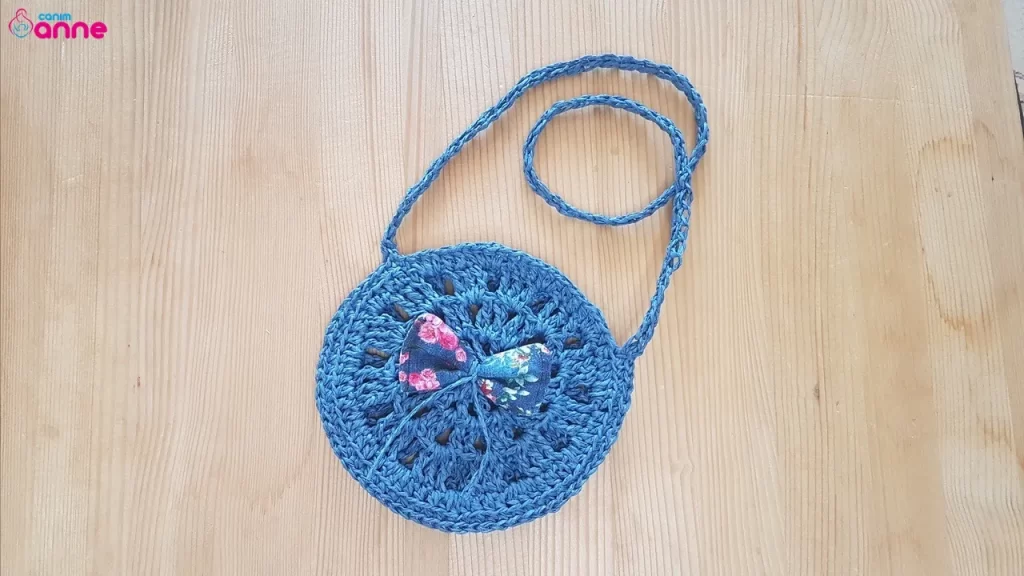 When summer comes, the interest in accessory braids increases even more. Bags and hats, which are knitted by choosing yarns suitable for summer, are often preferred with their colorful use.
The bag pattern we knit using a single color paper thread is very suitable for both children and adults. We have created this bag for children's style for holidays. You can also get a very useful holiday bag by preparing it in large sizes.
As material; We used paper yarn and 3.5 crochet needle in the matching number. Depending on the sleight of your hand and you skill, you can also choose 4 mm. If you are going to use different yarn, you should choose a crochet number that is compatible with it.
If you are knitting with paper yarn for the first time, you may find it difficult. You can try to soften the yarn by wetting it a little bit. This will make your yarn a little bit easier to knit. In addition, not knitting tightly and choosing thick crochet needle is one of the methods that can make knitting easier.
On our site, you can find bag and hat models and explanations suitable for summer with paper rope or different threads.
You can find many different and beautiful models by browsing our website and YouTube channel. Please do not forget to like and support our videos with comments. You can reach us in a short time from the comments at the points where you are stuck, and you can find answers to your questions. Your valuable comments are very valuable to us. We look forward to your comments and support for it.