Baby Headband Pattern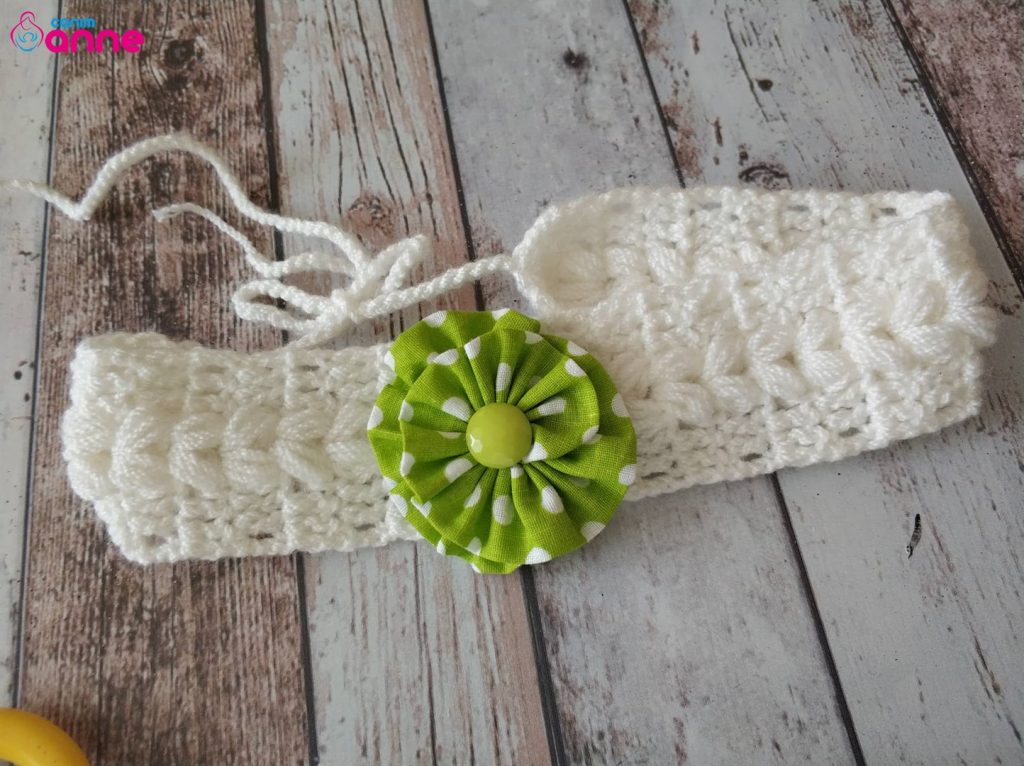 Baby headband pattern is a pretty accessory for girls. Would you like to make a very elegant knit bandage that you can learn in colors suitable for your clothes during summer and winter?
On our page we shared a cute summer dress model, we will offer her a nice knitted bandana making that will suit her.
You can make hair bandage on many knitting models for lovers of girls mothers suit and matching dressing. You can apply the hair bandanas on the braids such as vest and cardigan.
Baby bandage can be done easily by watching the video narration. Wishing to be together again in new and different knitting techniques.
Baby Headband Pattern
Baby rope as rope
Fabric choice
We start by pulling the chain, you can adjust the chain according to the width you want to make.
Let's make 6 double handrails on the chain. Let's apply the peanut to the middle chain and continue to apply the chain and peanut again and the railing. Our model continues with this technique. You can watch our video for detailed explanation.
You can be aware of the videos published by subscribing to our channel friends for the continuation of our videos, please do not forget to support by sharing, as always, you will be waiting for all kinds of questions, comments and suggestions in the comments part of the video comments are very valuable for us so we are trying to respond to all knitting lovers make it easy now.
Don't forget to click on our link for baby bandage making, crochet, knitting and handicrafts all and more. You will make us happy with your social accounts.
Baby Headband Pattern Video