Butterfly Baby Hat Pattern Free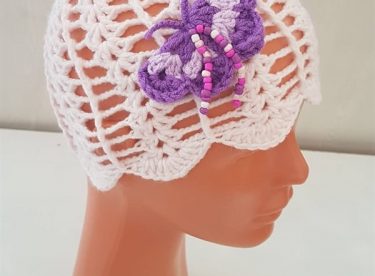 Crochet hat pattern for summer baby butterfly hat pattern is the most beautiful hat pattern that can be made as a stylish accessory for girls.
You can apply your own design to the details of embellishment in pattern crochet patterns. We have applied to decorate the butterfly sample for you we offer a hat pattern that suits the summer.
The butterfly baby beret pattern also knows the number of butterflies or can be made larger. You can choose rope in different color shades. Details are up to your application. Goodbye to discuss new knitting techniques again.
Butterfly Baby Hat Pattern Free
Baby wool desired brand preference
Use of 3 mm crochet
Let's do the double handrail application into the magic ring. Let's do a total of 16 double handrails. 3 Let's pull the chain to the same point in the double railing. We do this on top of a railing three times by taking the next railing from the bottom. And we're completing our turn. Again, let's do 3 chain railing application.
We continue to take the handrails from the bottom. We pull out a chain between 4 handrails in the middle and apply 4 double handrails. Our model is the model until you reach the desired size through the same technique. You can do this by watching our video for detailed construction. Good luck with..
You can be aware of the videos published by subscribing to our channel friends for the continuation of our videos, please do not forget to support by sharing, as always, you will be waiting for all kinds of questions, comments and suggestions in the comments part of the video comments are very valuable for us so we try to respond to all knitting lovers make it easy now.
Hat knit pattern crochet, knitting and crafts do not forget to click on our link for all and more.
Butterfly Baby Hat Pattern Free video