Adidas Baby Shoes Pattern Free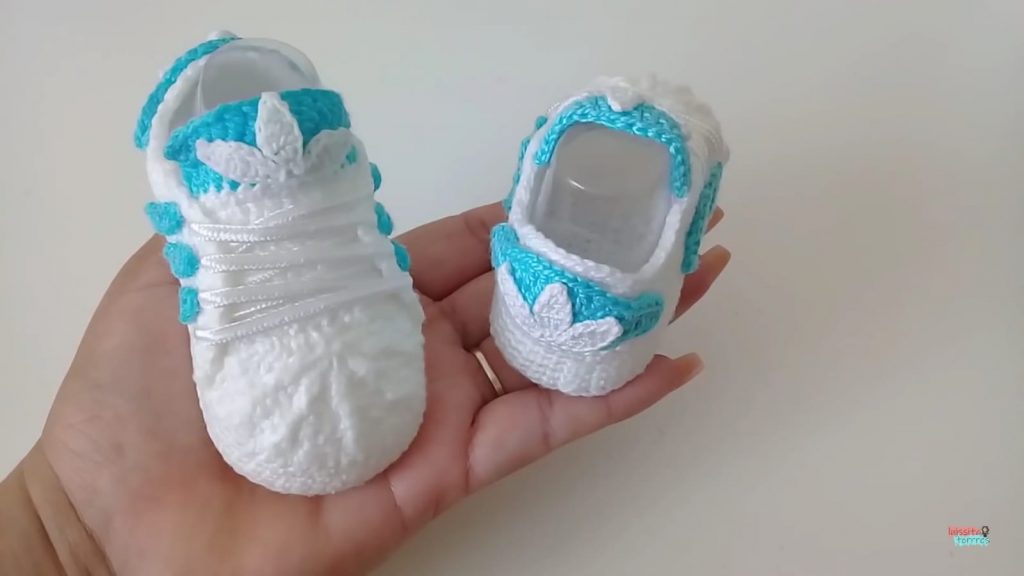 Adidas baby booties pattern crocheted booties pattern is a great pattern for those looking for the booties pattern we offer our valued followers. We offer you the stylish baby booties pattern that you can do in video narration.
Can be made in different colors for summer. You can use the appropriate shades of summer in the colors appropriate to your clothes.
Our mothers who know how to knit booties indispensable in babies think that they apply many patterns.
We offer adidas pattern with different booties in knitting models.
Adidas Baby Shoes Pattern Free
Suitable for 3 month olds
You can use any baby wool.
Crochet selection can vary depending on the thick and thin rope
Construction of the railing application was made. You can easily make booties by watching the video narration. There are techniques starting from the base.
We share the details of the base construction that you can use in 3, 6 month old babies.
Booties base pattern. Let's start with 19 chains and make 10 frequent needles and 6 handrails. Let's make 7 double handrails in the last chain. Let's do the same tarbzan application to the other side. 10 We make frequent needles, and let's make 2 frequent needles to the last front part and tie them with the slide technique. Let's pull 2 chains and make 16 double handrails. We have made double handrails on a total of 14 handrails on 7 handrails that we have made, so we make the base part with the increase process. It is 11 centimeters tall and 6 centimeters wide.
To make different booties patterns, just click on our link.
Adidas Baby Shoes Pattern Free video